Dr. Martin Luther King Jr. Community Celebration
Thursday, Jan. 18, 2024
Cost: $25
Check in: 8 a.m.
Program begins: 8:30 a.m.
Venue: Multiflex Theater, Snyder Academic Center
Theme: Embracing a Commitment to Action
Join Indiana Tech in honoring the life and legacy of Dr. Martin Luther King Jr. This event is open to the entire community. Our keynote address, From Dream to Action; A Town Hall with Community Leaders and Educators, will be delivered by Paulette Granberry Russell, J.D.- President- National Association Of Diversity Officers in Higher Education (NADOHE).
Purchase Tickets on Eventbrite
Our Keynote Speaker: Paulette Granberry Russell, JD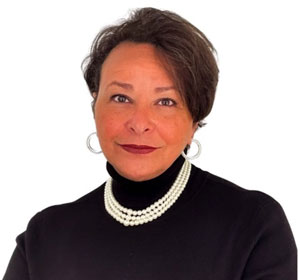 Paulette Granberry Russell, JD, is the current president of the National Association of Diversity Officers in Higher Education (2020-2024). She previously was the senior diversity officer at Michigan State University and after 22 years retired as Senior Advisor to the President for Diversity, Emerita.
NADOHE is a membership organization designed for senior diversity officers, scholars, and diversity professionals committed to inclusive excellence within higher education and beyond. During her time as president, the NADOHE Board approved a new five-year strategic plan, the association rolled out a Framework for Advancing Antiracism on Campus, and over the last three years, the NADOHE membership has grown 60%, including several new International institutional members, and it convened its first International Conference in 2022 at Coventry University in the United Kingdom.
Granberry Russell is also the founder and president of North Star Consulting Network, LLC, advising and consulting on strategic diversity efforts and advancing equitable and inclusive organizational change.
Her research interests include gender equity in STEM, affirmative action and diversity in higher education, freedom of speech, campus climate and culture, and strategies for dismantling structural barriers and creating more equitable experiences for faculty, students, and staff. She has given presentations and advised institutions and NGOs in countries across Africa, Brazil, and in the United Kingdom on gender equity, affirmative action, bias and discrimination, strategic diversity initiatives and inclusive leadership.
Granberry Russell received her Bachelor of Arts degree from Michigan State University and Juris Doctor from the Thomas M. Cooley Law School. She is a licensed attorney with the State Bar of Michigan.
Diversity Vanguard Award
During this celebration, we will also recognize our 2024 Diversity Vanguard Award recipients.
The Diversity Vanguard Award was created to celebrate individuals, departments and external organizations advancing initiatives which support diversity, equity, accessibility and inclusion at Indiana Tech. The award recipients must have proven themselves as changemakers in the area of inclusion and community support, as well as demonstrated a sensitivity to the unique needs and interests of marginalized populations.